EXTRA HOP 25 ANNIVERSARY
25 years of Birrificio Italiano, since April 3, 1996 first craft microbrewery in Lombardy.
Stubbornness, obstinacy, vision, resilience, love and passion: say it how you will but for 25 years we have been brewing craft beers our own way, proudly unique and far from the mainstream.
Extra Hop ultra-long-aged, for the first and last time in bottle, perfectly embodies our love for what we do.
AVAILABLE FORMATS
Bottle 33cl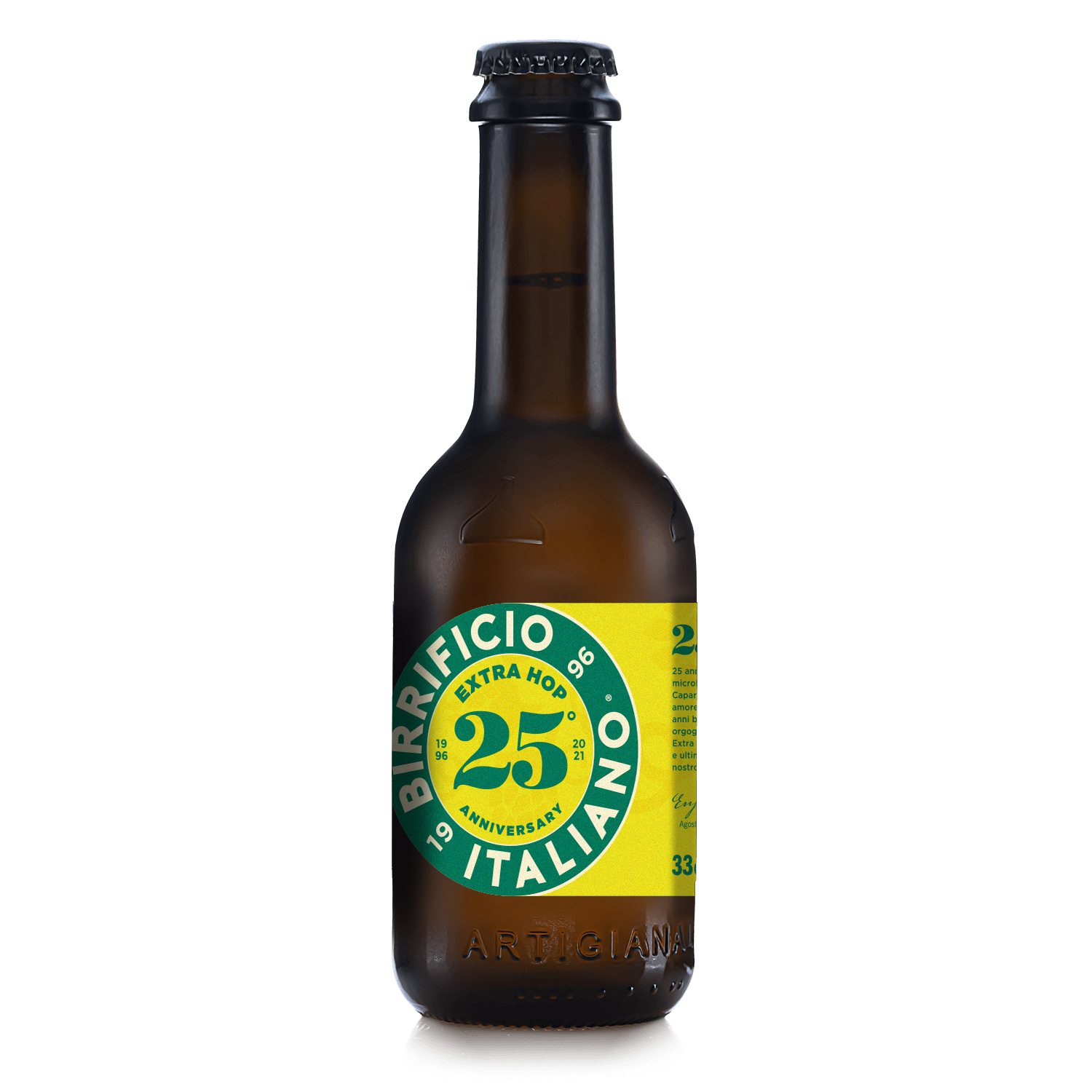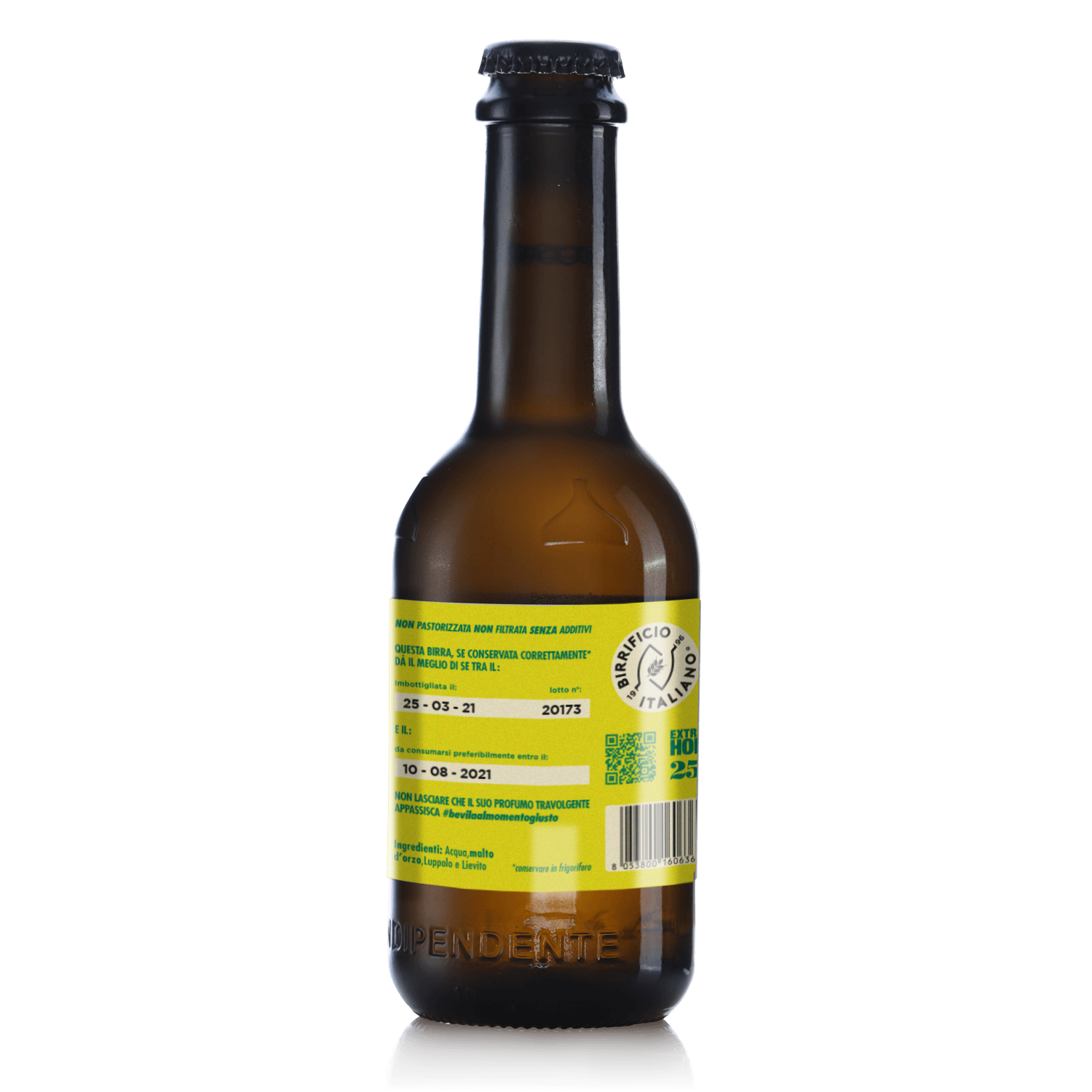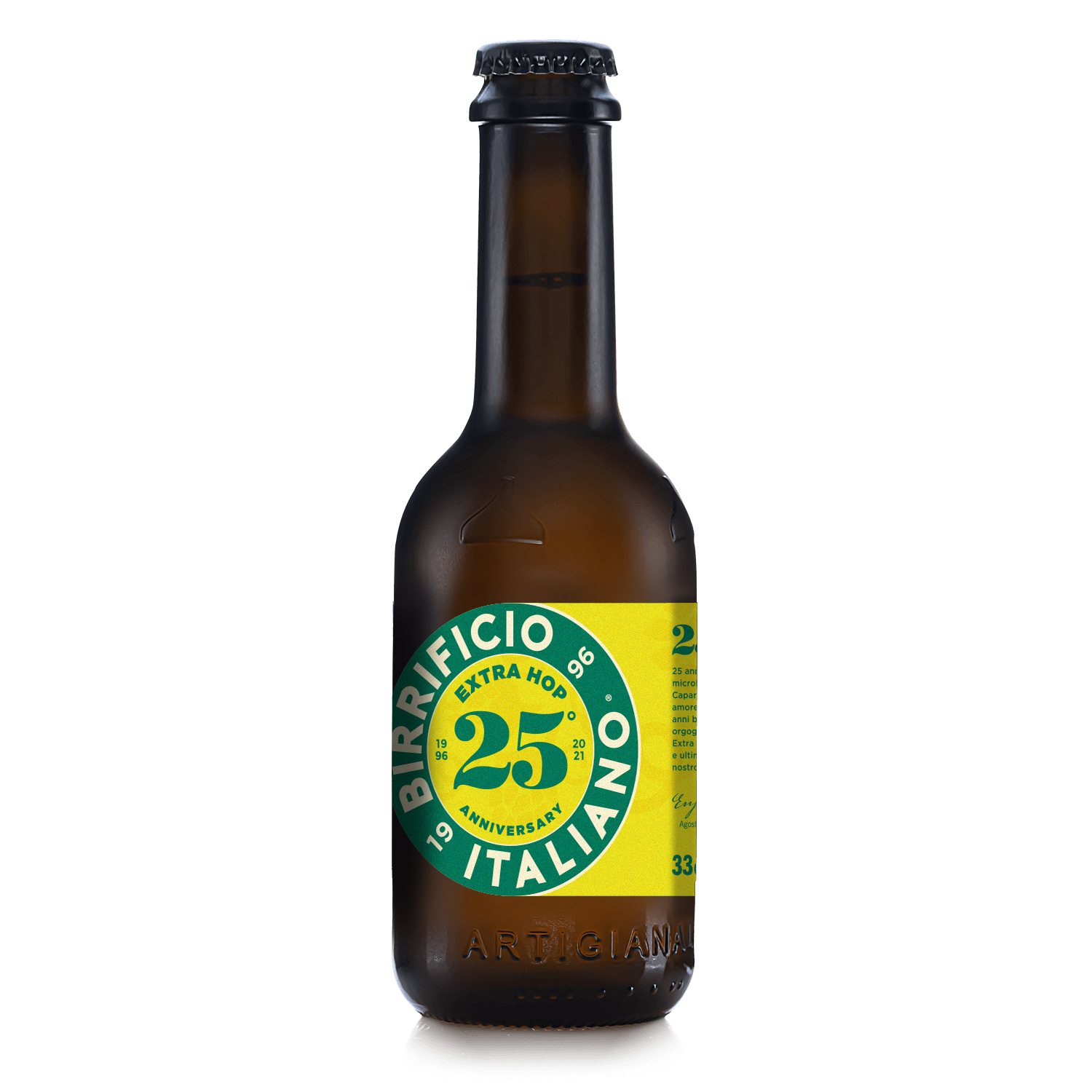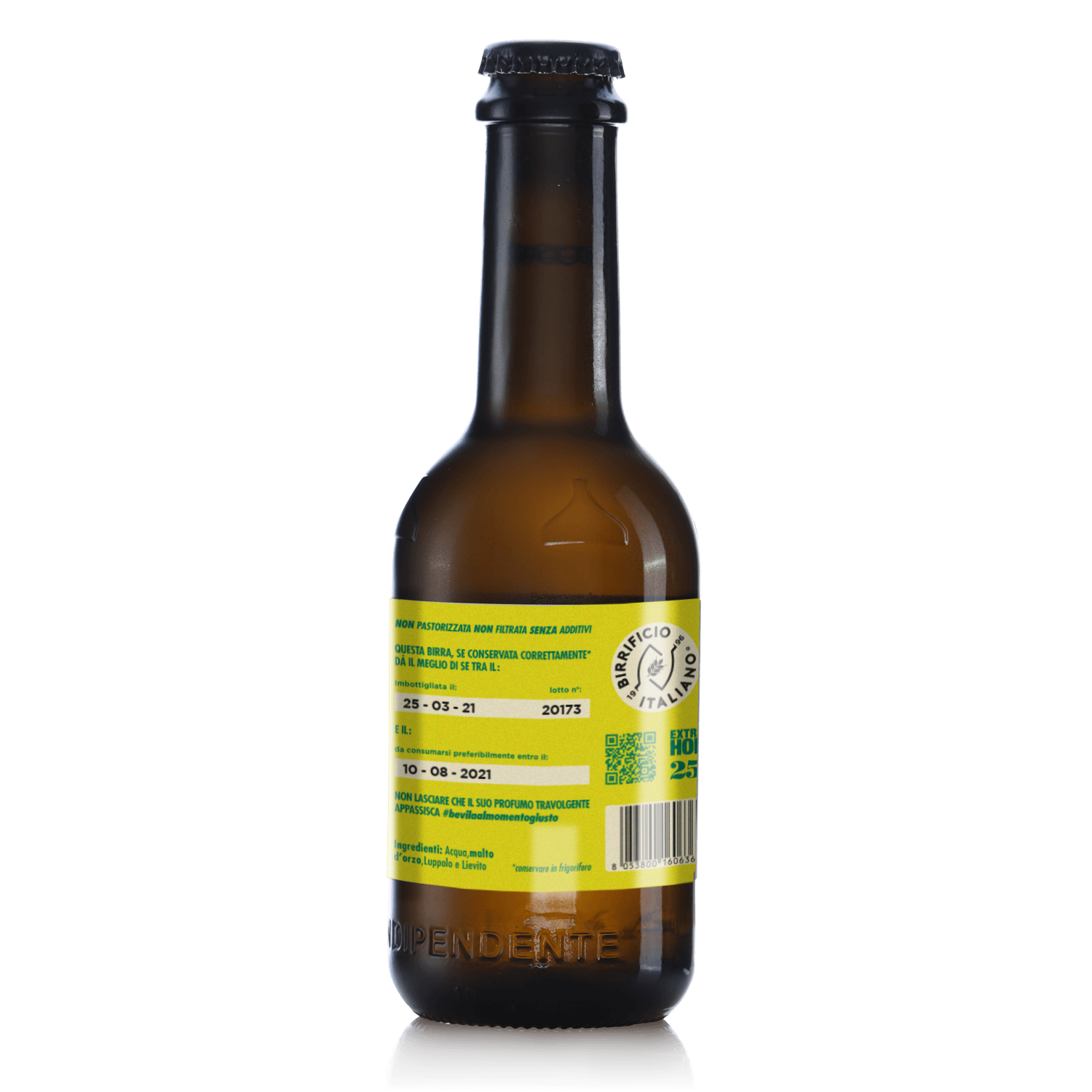 INFORMATION
STYLE

DDH PILS

ALCOHOL BY VOLUME

4.8% vol

COLOR

Golden

FERMENTATION

Bottom fermented

FLAVOR / AROMA

Herbal / Bitter

SERVING TEMPERATURE

8/10°C

GLASS

Pilsner

The Pilsner glass is a conical glass, which widens upwards, with a short and robust stem or, in some cases, no stem at all. Its capacity usually does not exceed 30cl, or more rarely 40cl, to preserve the organoleptic profile of the beers as much as possible.This is also the reason behind its shape, as it favors the formation of a nice foam cap which, as is well known, protects the beer from oxidative phenomena.

BI SCALE LEVEL

3

This beer fits at Level 3 of the B.I. Scale
The B.I. scale is a goliardic scale of alcoholic and taste intensity, designed to make you taste our beers in the most correct order and maximize their enjoyment.
Read more

AVAILABILITY

One Shot
A beer meant to translate into reality the quintessence of hops, to capture an ideal of aroma and bring it into a glass, whence the scent might overflow and invade the soul and senses.