MOONSHARE, THE WANDERER'S ELIXIR
At night the Barbarian stares at the moon, the Wanderer's only hope and guide.
He brews and elixir as a humble tribute: here comes Moonshare, a golden fluid to plaque one's thirst, as potent and mellow as the golden circle in the sky, commanding life cycles and tides with its silent, distant force.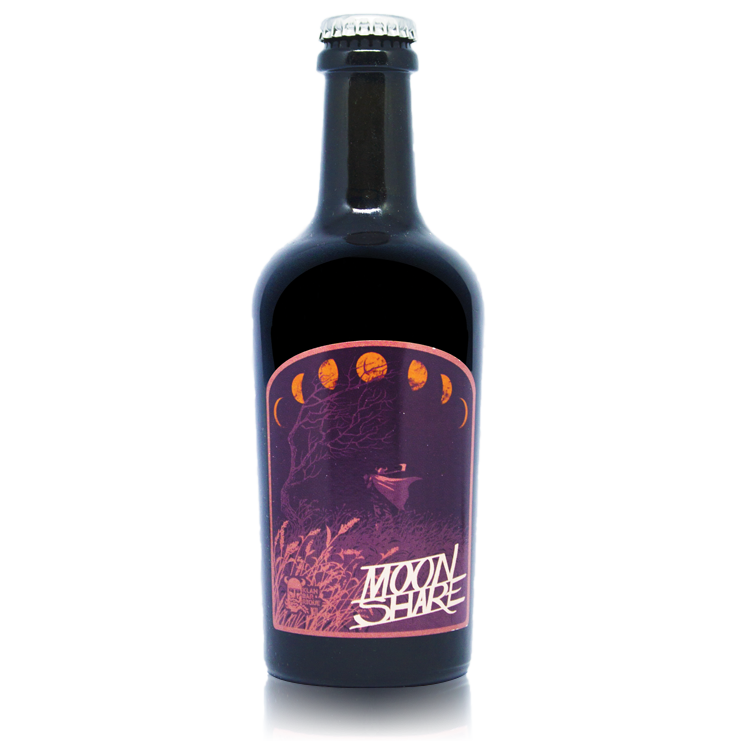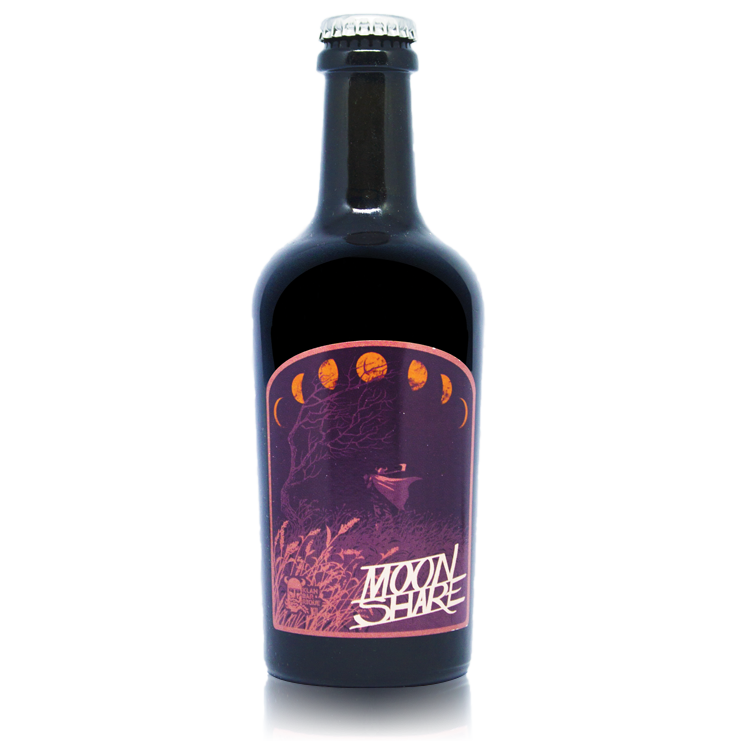 INFORMATION
STYLE

BARREL-AGED BARLEY WINE

ALCOHOL BY VOLUME

10.1 % vol

COLOR

Amber

FERMENTATION

Mixed

FLAVOR / AROMA

Winey / Spirits / Wood

SERVING TEMPERATURE

10/12°C

GLASS

Snifter

The snifter (or baloon or napoleon) is a glass from the goblet family, historically used to serve liqueur wines or spirits. Structurally it is a glass of limited capacity (maximum 250 ml), with a wide foot, short stem and a rather reduced thickness: these features mean that the heat of the hand in contact with the glass favors the release of the more volatile aromatic components. These are conveyed to the mouth by a marked narrowing of the glass. For these reasons the glass lends itself very well to accepting complex alcoholic beers with moderate foam which are not afraid of oxidation phenomena, such as barleywine, doppelbock, eisbock and old ale.

BI SCALE LEVEL

AVAILABILITY

Year round
"This elixir is for you, you who elevate and sink, you the vaporizer and condenser, you watching over the sleep of men and shedding light over the trail of the wolf".
More about this beer
Moonshare is a strong barrel-aged, barley wine-inspired beer, intense golden in color, clocking in at 10.1% ABV.
It is matured for a long time in barrels previously containing Distillerie Marzadro's "Diciotto Lune" grappa; with the aim of achieving a mouthfeel and a flavor which are both disruptive and deeply comforting.
Pairings
Ideal setting: As an after-dinner or nightcap drink, in place of a dessert wine or spirit, as a companion to intimate, deep conversations.
Food: Enjoy with deer, with wild boar and other game; as well as together with "burnt" desserts: creme caramel, creme brulée and the typical Piedmontese almond-flavored pudding, bônet.